KnockoutTV.net KnockoutTV.us OfficialKnockoutTV.com OfficialKnockoutTV.net
COPYRIGHT 2016 @ KnockoutTV.net ALL RIGHTS RESERVED

'SMOOTH' BENSON HENDERSON RETURNS TO FACE PATRICKY 'PITBULL' AT BELLATOR 183 ON SATURDAY, SEPTEMBER 23 IN SAN JOSE
PLUS,

THE DEBUT OF ROY 'BIG COUNTRY' NELSON VS. JAVY AYALA IN HEAVYWEIGHT CO-MAIN EVENT
ALSO, BELLATOR KICKBOXING 7 HEADLINED BY WELTERWEIGHT TITLE BOUT BETWEEN CHAMP KARIM GHAJJI AND RAYMOND DANIELS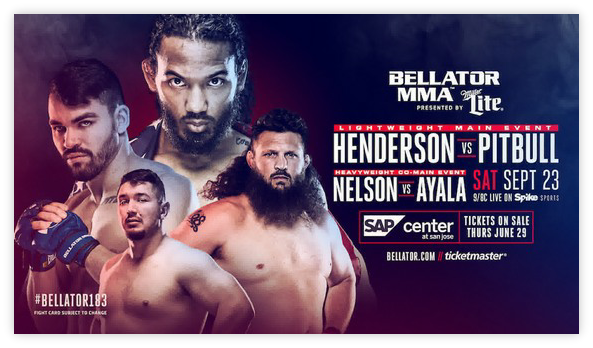 GEGARD MOUSASI

TO DEBUT AT BELLATOR 185 AGAINST

ALEXANDER SHLEMENKO
LOS ANGELES – On the heels of his recent Bellator signing, Gegard Mousasi (42-6-2) will make his promotional debut against former champ Alexander Shlemenko (56-9, 1 NC) on Friday, October 20 at Bellator 185: Mousasi vs. Shlemenko, an event that takes place at Mohegan Sun Arena in Uncasville, Conn.
In addition, the co-main event of Bellator 185: Mousasi vs. Shlemenko will feature a light heavyweight contest pitting "King Mo" Lawal (21-6, 1 NC) against former titleholder Liam McGeary (12-2).
Additional main and preliminary card bouts will be announcing in the coming weeks.
Long-considered to be one of the elite two-division threats in MMA, Mousasi is set for his Bellator debut and is currently riding a five-fight win streak that includes recent knockout victories over two former world champions in Chris Weidman and Vitor Belfort. Prior to his UFC tenure, Mousasi captured the STRIKEFORCE light heavyweight title, as well as the DREAM light heavyweight and middleweight titles in Japan.
"The Dreamcatcher," who currently trains out of The Netherlands, has earned victories over some of the sports' biggest names, including Dan Henderson, "Jacare" Souza, Mark Hunt, Ovince Saint-Preux, Melvin Manhoef, Hector Lombard and "Babalu" Sobral.
'
KING MO'
MEETS
LIAM MCGEARY
IN
LIGHT HEAVYWEIGHT
CO-MAIN EVENT AT
MOHEGAN SUN ARENA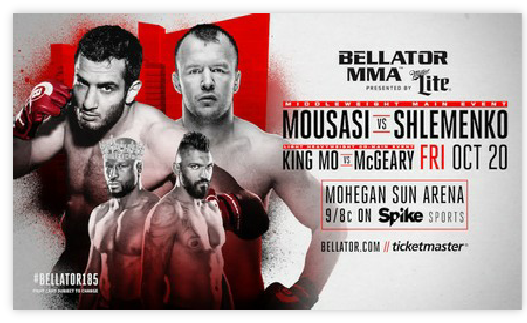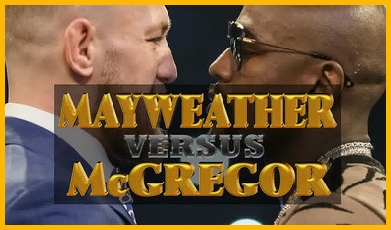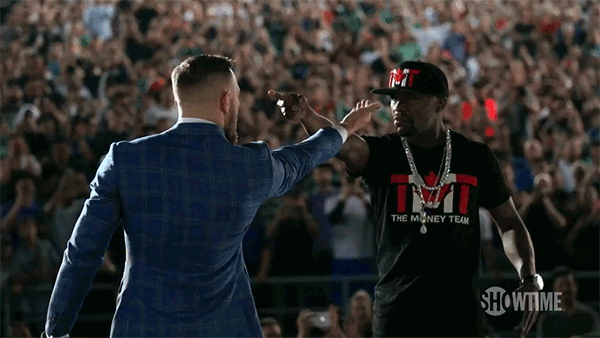 Between the grueling work in the gym and the hype for his August 26th showdown with Floyd Mayweather outside of it, Conor McGregor has found the time to hear the verbal shots being taken at him from the boxing purists who believe the UFC lightweight champion has no place being in a ring with a 49-0 future Hall of Famer.
And he's using it as fuel.



MEDIA DAY
WORKOUT
REPLAY






From the
UFC Performance Institute in
Las Vegas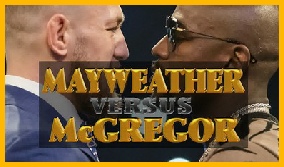 RYAN BADER MAKES FIRST LIGHT HEAVYWEIGHT TITLE DEFENSE AGAINST LINTON VASSELL IN MAIN EVENT
LOS ANGELES – Bellator is set to make its debut at Bryce Jordan Center on the campus of Penn State University in University Park, Pa. on Friday, November 3 for Bellator 186: Bader vs. Vassell.
In the main event of Bellator 186, newly crowned light heavyweight champion Ryan "Darth" Bader (23-5) will make his first title defense against British sensation Linton "The Swarm" Vassell (18-5, 1 NC).
PENN STATE UNIVERSITY'S
BRYCE JORDAN CENTER TO HOST BELLATOR 186 ON FRIDAY, NOV. 3
In addition, two Bellator competitors who spent their college years as members of the Penn State Nittany Lions wrestling team, Phil Davis (17-4, 1 NC) and Ed Ruth (3-0), will return to their alma mater to compete in MMA for the first time in their careers. Their opponents are yet to be determined.
Bellator 186: Bader vs. Vassell will be broadcast live and free on SPIKE at 9 p.m. ET/8 p.m. CT, while preliminary action will stream on Bellator.com and the Bellator Mobile App.
PLUS, FORMER STANDOUT NITTANY LIONS PHIL DAVIS AND ED RUTH SET TO COMPETE

Bellator 183 Weigh-ins

LIVE

STREAM

Friday
5:00 p.m. PST
Bellator

183
Henderson vs. Pitbull
Lightweight Main Event
Benson Henderson (24-7) vs. Patricky "Pitbull" Freire (17-8)
Welterweight Main Card Bout
Paul Daley (39-15-2) vs. Lorenz Larkin (18-6, 1 NC)
Heavyweight Main Card Bout
Roy Nelson (22-14) vs. Javy Ayala (10-5)
Featherweight Main Card Bout
Aaron Pico (0-1) vs. Justin Linn (7-3)
Lightweight Main Card Bout
Adam Piccolotti (9-0) vs. Goiti Yamauchi (21-3)
Bellator Kickboxing 7
Ross vs. Lomurno
Featherweight Kickboxing World Title Bout
Kevin Ross (44-11) vs. Domenico Lomurno (22-8)
Welterweight Kickboxing World Title Bout
Karim Ghajji (98-13-1) vs. Raymond Daniels (13-3)
Middleweight Kickboxing Main Card Bout
Joe Schilling (20-9) vs. Najib Idali (28-6-1)
Women's Featherweight Kickboxing Main Card Bout
Jorina Baars (41-0-3) vs. Anke Van Gestel (34-11-3)
Featherweight Kickboxing Bout
Joe Palacios (7-7) vs. Malaipet (145-31-6)