COPYRIGHT 2018 @ KnockoutTV.net ALL RIGHTS RESERVED
KnockoutTV.net KnockoutTV.us OfficialKnockoutTV.com OfficialKnockoutTV.net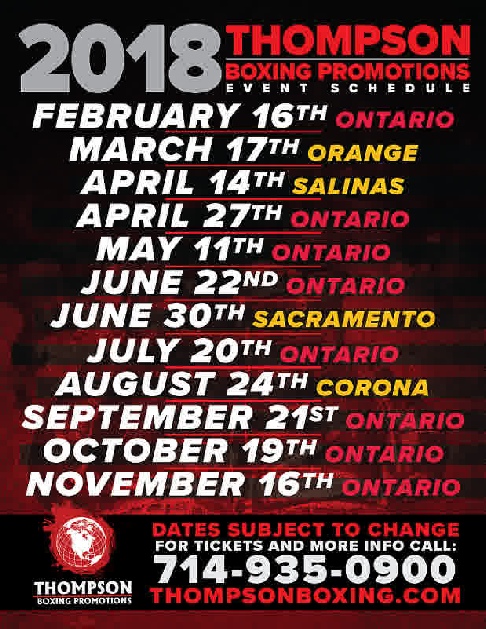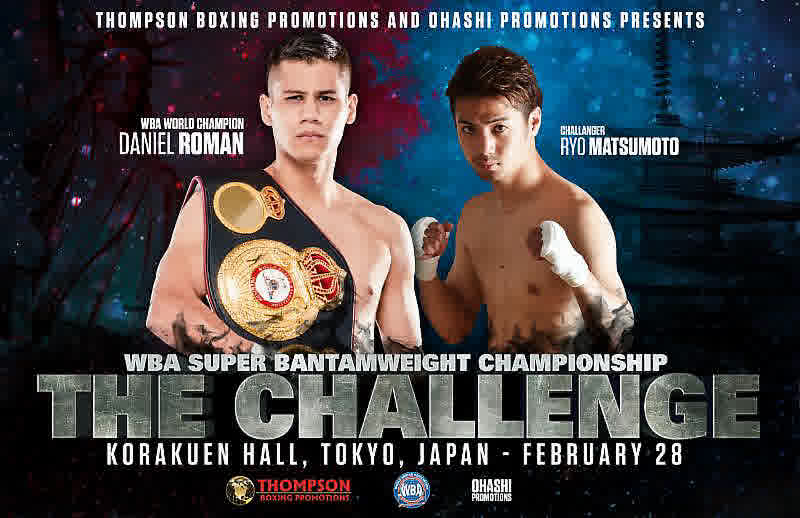 ORANGE, Calif. (Dec. 18, 2017) - Danny Roman, the reigning WBA super bantamweight champion, makes the first defense of his recently acquired title against the No. 13 rated challenger in Ryo Matsumoto on Feb. 28, from Korakuen Hall in Tokyo, Japan.
The 12-round world championship fight, dubbed "The Challenge," is promoted by Thompson Boxing Promotions in association with Ohashi Promotions.
Roman (23-2-1, 9 KOs), who is based in Los Angeles, became the new WBA belt holder in September after dismantling Shun Kubo by ninth round stoppage in the latter's home country of Japan.
Matsumoto (21-1, 19 KOs) heads into his first world title fight with a four fight knockout win streak. His 19 knockout wins against 21 total victories is certainly impressive and is among the reasons for his world ranking.
"I saw Danny Roman's title-winning fight over Shun Kubo and he looked formidable," said Matsumoto. "I know I'll be an underdog, but I'll try to do my best to win his belt."
Danny Roman Defends WBA Super Bantamweight Title Against Ryo Matsumoto
ORANGE, Calif. (Jan. 19, 2018) - Thompson Boxing Promotions - already a sound fixture in the Southern California boxing scene - is expanding its promotional footprint in the new year.
The company's confirmed dates for 2018 feature two new locations in Northern California - Sacramento and Salinas.
Alex Camponovo, longtime matchmaker and general manager for Thompson Boxing, says the company is still considering other locations in the United States.
"We're still in the process of finalizing a few other venues in various cities, which we will announce soon," Camponovo said. "In terms of expanding our reach in our home state, we held an event last summer in Sacramento that exceeded expectations. We felt it was the right time to revisit the area this year in June, in addition to adding Salinas to the calendar."
The event in Salinas, scheduled for Saturday, April 14, is a nod to unbeaten blue-chip prospect Ruben Villa (9-0, 4 KOs), who hails from the area. A venue will be announced at a later date. The show in Sacramento is set for Saturday, June 30 from the Omega Products International.
The 10 remaining event dates are scattered throughout Southern California. Eight will originate from the Doubletree Hotel in Ontario, Calif., a Saturday showcase is scheduled for March 17 in Orange County, and on Aug. 24, Thompson Boxing heads to the city of Corona in Riverside County.
For brand partnership opportunities, please contact Richard Hiskey at RHiskey@thompsonboxing.com.
Please see enclosed date list for a full rundown of the 12 confirmed events.


ORANGE, Calif. (Jan. 23, 2018) - Thompson Boxing Promotions bolstered its crop of quality, young talent by signing two, high-end prospects, the Southern California promotional outfit announced on Monday.
New to the Thompson Boxing roster are a pair of unbeaten standouts in lightweight Ruben Torres (3-0, 3 KOs) of Los Angeles and bantamweight Saul Sanchez (6-0, 4 KOs) of Indio, Calif. by way of No. Hollywood.
Both Torres and Sanchez are well known to the company. Torres has fought all of his professional fights on Thompson Boxing undercard's, while Sanchez has made four appearances, all wins, with the aforementioned promoter.
Thompson Boxing Adds Unbeaten Talents Ruben Torres & Saul Sanchez to its Roster
The 20-year-old Torres, trained and managed by Danny Zamora, has started strong right from the jump registering three straight first round knockout wins.
"It's an incredible feeling to sign with Thompson Boxing," said Torres, who had a 55-15 mark in the unpaid ranks. "I understand there is a lot of work ahead, but I am up for the challenge. I have a great team behind me and I look forward to getting better with every fight."
Sanchez, 20, is trained by Joel Diaz and managed by Steve Martini. Like Torres, Sanchez has shown incredible natural ability at the outset of his professional career. His most recent knockout win - versus Nestor Ramos in October - was of the one-punch variety in the opening round.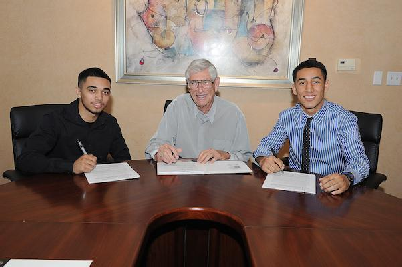 "This is what I've been working toward my whole life," said Sanchez, who tallied a 90-18 record as an amateur. "I'm extremely thankful to everyone at Thompson Boxing for giving me this opportunity. I've earned it through hard work and I'm going to continue to dedicate myself to the sport."
"We signed two, exceptional young men," said Ken Thompson, president of Thompson Boxing. "Both Ruben and Saul are tireless workers with high potential. They like to thrill fans with their knockout ability. It won't take them long to start making a name for themselves in their respective divisions."
Sanchez will be active on Feb. 16, when Thompson Boxing opens its monthly boxing series from the Doubletree Hotel in Ontario, Calif. An opponent for Sanchez will be announced at a later date. Torres will likely be scheduled for a fight in either March or April.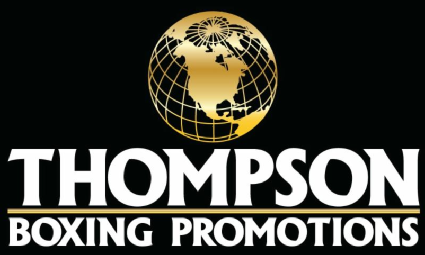 Danny Roman Arrives in Japan for WBA World Title Defense; Holds Media Workout
ORANGE, Calif. (Feb. 16, 2018) - Los Angeles native and WBA Super Bantamweight Champion Danny Roman (23-2-1, 9 KOs) arrived in Tokyo on Thursday and held a media workout the next day in advance of his first world title defense.
Roman defends against No. 11 rated challenger Ryo Matsumoto (21-1, 19 KOs) of Japan on Wednesday, Feb. 28.
The 12-round world championship fight, dubbed "The Challenge," is promoted by Thompson Boxing Promotions in association with Ohashi Promotions and will take place from Korakuen Hall in Tokyo, Japan.
"I'm ready and well prepared to defend my title," Roman said. "Matsumoto presents a tough challenge, but that's nothing new for me.


ORANGE, Calif. (Feb. 19, 2018) - In a tightly contested main event, Isaac Zarate (14-3-3, 2 KOs) pulled away in the second half against the very mobile Christian Ayala (12-2, 4 KOs) to win by unanimous decision (78-74, 77-75 twice) on Friday night.
Zarate, a southpaw from San Pedro, Calif., had trouble finding his range in the early rounds. Ayala smartly countered Zarate and kept him off balance. By the fourth round, however, Zarate discovered his jab and mixed in uppercuts to pull the tide in his favor.
"I was patient all night long," said Zarate, who sparred with WBA super bantamweight champion Danny Roman to prepare for this fight. "I knew he would get tired and start dropping his hands. Once he did I knew I would be able to throw the uppercuts.
In the 6-round co-feature, Ruben Villa (10-0, 4 KOs) of Salinas, Calif. made it ten straight wins to start his career by outpointing veteran Juan Sandoval (15-18, 5 KOs) of Mexico. Scores: 59-55, 60-54 twice.
Isaac Zarate Claims Close Victory over Christian Ayala