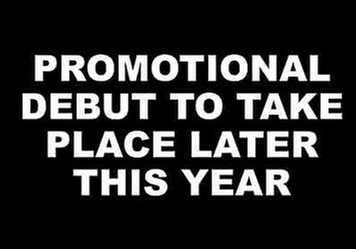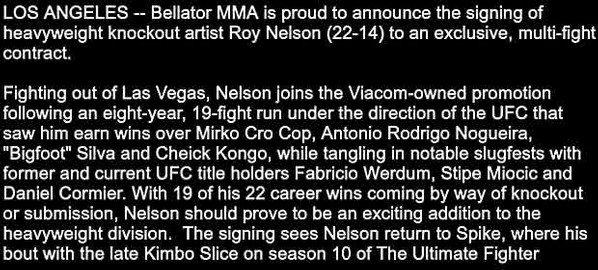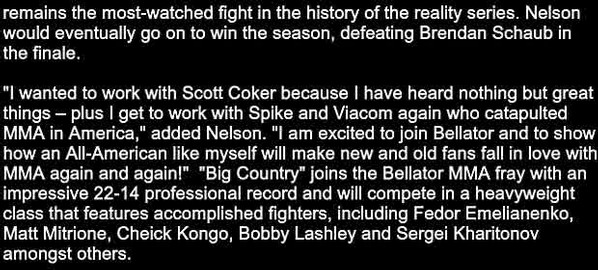 'SMOOTH' BENSON HENDERSON RETURNS TO FACE PATRICKY 'PITBULL' AT BELLATOR 183 ON SATURDAY, SEPTEMBER 23 IN SAN JOSE
PLUS,

THE DEBUT OF ROY 'BIG COUNTRY' NELSON VS. JAVY AYALA IN HEAVYWEIGHT CO-MAIN EVENT
DEREK CAMPOS vs. BRANDON GIRTZ
MEET FOR TRILOGY REMATCH DURING MAIN EVENT OF BELLATOR 181 TODAY
THACKERVILLE, OKLA. -- The official weigh-ins for Bellator 181: Campos vs. Girtz 3 took place this evening at the WinStar World Casino and Resort in Thackerville, OKLA. The competitors are now ready for action tomorrow, with the event airing LIVE and FREE on SPIKE at 9 p.m. ET/8 p.m. CT.
Catchweight Main Event:
Derek Campos (155.4) vs. Brandon Girtz (157.7)
Welterweight Co-Main Event:
Kendall Grove (185.7) vs. John Salter (185)
Women's Flyweight Feature Bout:
Emily Ducote (124.4) vs. Jessica Middleton (125.9)
Bantamweight Feature Bout:
Joe Warren (135.9) vs. Steve Garcia (134.5)
ALSO, BELLATOR KICKBOXING 7 HEADLINED BY WELTERWEIGHT TITLE BOUT BETWEEN CHAMP KARIM GHAJJI AND RAYMOND DANIELS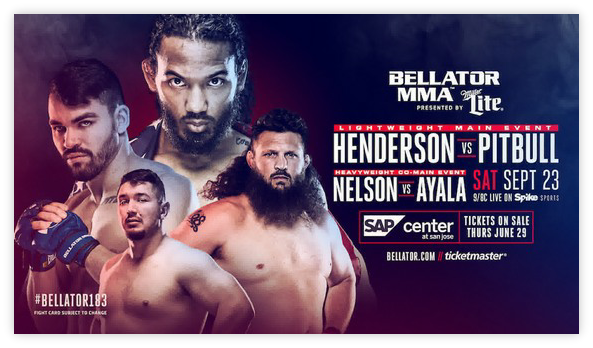 DEREK CAMPOS
vs
BRANDON GIRTZ 3
CAMPOS WINS IN A ROCK-EM SOCK-EM,
I'm Going To Bust Your Face Fight
Derek Campos (18-6) defeated Brandon Girtz (14-6) via TKO (doctor stoppage) at 5:00 of round two
John Salter (14-3) defeated Kendall Grove (23-17) via technical submission (rear-naked choke) at 4:37 of round one
Emily Ducote (6-2) defeated Jessica Middleton (2-2) via unanimous decision (29-27, 29-28, 29-28)
Joe Warren (15-6) defeated Steve Garcia (7-2) via unanimous decision (30-27 x3)
THACKERVILLE, OKLA. -- Bellator 181: Campos vs. Girtz 3 took place this evening at the WinStar World Casino and Resort in Thackerville, OKLA.
Derek Campos and Brandon Girtz both came out throwing heavy punches. Girtz drew first blood, over the left eye of Campos with a strong right hook. Shortly afterwards, Campos landed a hard knee to Girtz's forehead creating a huge gash. The round was allowed to go on with Campos and Girtz just pounding each other. The fight was stopped in the 2nd round by the ring doctor.
John Salter submitted Kendall Grove, continues his rise in the Bellator ranks.

INAUGURAL FEATHERWEIGHT KICKBOXING TITLE FIGHT
KEVIN ROSS

vs.

DOMENICO LOMURNO

ADDED TO BELLATOR KICKBOXING 7
IN SAN JOSE ON SEPT. 23
LOS ANGELES – On Saturday, September 23, the SAP Center at San Jose will host Bellator Kickboxing 7 with two world titles on the line, as current champ Karim Ghajji (97-13-1) defends his welterweight world title against Raymond Daniels (11-3) in the main event and Kevin Ross (44-11) takes on Domenico Lomurno (22-8) in a bout for the inaugural Bellator Kickboxing featherweight world title.
Tickets for the event are on sale now at Ticketmaster.com and the SAP Center at San Jose box office. In addition, Bellator 183: Henderson vs. Pitbull takes place the same evening and features multiple exciting MMA bouts, including the Bellator debut of heavyweight Roy Nelson. Bellator Kickboxing 7: Ghajji vs. Daniels will air on SPIKE immediately following Bellator 184: Dantas vs. Caldwell on Friday, October 6.
With three straight wins under the Bellator Kickboxing umbrella, Kevin Ross, who fights out of Dublin, Calif. near the Bay Area, is looking to add the promotion's inaugural featherweight belt to his already impressive list of accolades. Throughout his 56-fight career, Ross has previously held the WBC Muay-Thai USA welterweight title, WBC Muay-Thai International super-lightweight title and the Lion Fight Super lightweight championship. On September 23, "The Soul Assassin" sets his sights on extending his undefeated Bellator Kickboxing record and becoming the first to hold the Bellator Kickboxing featherweight title when he takes on the Italian-born Domenico Lomurno. The 22-year-old Lomurno, from Bari, Italy, has won multiple Italian kickboxing titles, in addition to taking home the silver medal at the 2016 K-1 Open World Amateur Championships.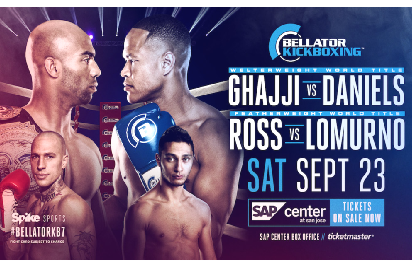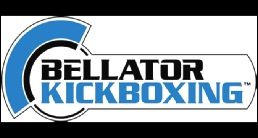 COPYRIGHT 2017 @ KnockoutTV.net ALL RIGHTS RESERVED
KnockoutTV.net KnockoutTV.us OfficialKnockoutTV.com OfficialKnockoutTV.net


Koreshkov Destroys
NJOKUANI IN THE FIRST ROUND
Andrey Koreshkov (20-2) defeated Chidi Njokuani (17-5)
via TKO (punches) at 4:08 of round one
Fernando Gonzalez (27-14) defeated Brennan Ward (14-6)
via submission (guillotine) at 1:02 of round three
Bruna Ellen (4-1) defeated Veta Arteaga (3-1)
via split decision (29-28, 28-29, 29-28)
A.J. McKee (9-0) defeated Blair Tugman (10-7)
via unanimous decision (30-27, 30-26, 30-26)
Joey Davis (2-0) defeated Justin Roswell (1-2)
via TKO (strikes) at 1:35 of round one
Arlene Blencoe (10-6) defeated Sinead Kavanagh (4-2)
via split decision (29-28, 27-30, 29-28)
Chris Honeycutt (10-1) defeated Kevin Casey (9-6-2)
via TKO (punches) at 2:06 of round two
Kate Jackson (9-2) defeated Colleen Schneider (11-8)
via TKO (leg injury) at 5:00 of round one
Georgi Karakhanyan (27-7-1) defeated Daniel Pineda (22-13)
via TKO (doctor stoppage) at 4:05 of round two
Henry Corrales (14-3) defeated Noad Lahat (11-3)
via unanimous decision (30-27, 29-28, 29-28)